Who we are
The Endangered Wildlife Trust's Threatened Amphibian Programme has been operational since 2012 and is headed up by Jeanne Tarrant, based in Durban, KwaZulu -Natal. Jeanne has a PhD in Zoology, which focused on amphibian conservation plans in South Africa.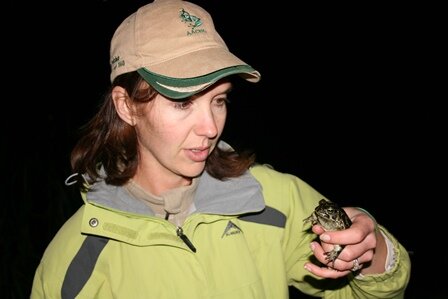 The aim of the Threatened Amphibian Programme is to:
1. Secure populations of some of South Africa's most threatened amphibian species;
2. Protect key habitats for threatened amphibians; and
3. Raise awareness about frogs and their importance.
There are 160 endemic frog species in South Africa, of which 29% are critically endangered due to habitat destruction, increasing levels of pollution in freshwater systems, disease and changes in climate.

Presently the three focal species of the EWT Threatened Amphibian Programme are: